Electricians in Grand Island, NE
Since 2013, Messersmith Electric LLC has been proudly providing the local Grand Island, Chapman, Cameron, Phillips, and Aida, NE area with quality electrical work and friendly service. We are an experienced family-owned and operated team of residential and industrial electricians that strives for perfection with each job we take on.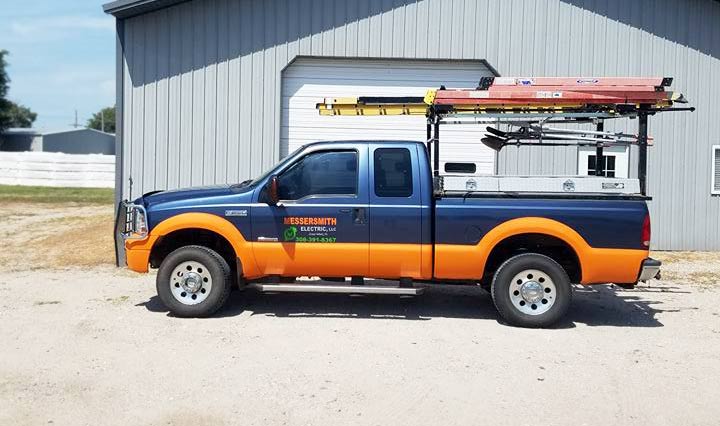 A quality residential, industrial, or commercial electrician in Grand Island, NE is not merely someone who can install new wiring or fix your electrical system. Here at Messersmith Electric LLC, we believe a truly high-quality residential or industrial electrician also brings experience, friendly service and honesty to each job they take on. We strive to embody those qualities every day of the last 25 years we have spent in this industry. Also, as a National Federation of Independent Business, BBB and Grand Island Chamber of Commerce member, we take our job as a respectable and dependable local business very seriously.
As a premier electrician, Messersmith Electric LLC, specializes in electrical services for commercial, residential, industrial and agricultural clients. Our team of experienced residential and commercial electricians in Grand Island, NE can handle everything from new construction to remodeling, system upgrades and electrical repairs. We are a full-service electrical company, meaning we can take on any job you send our way, and that no job is too big or too small for us. We are also very dedicated to strong customer service, as reflected in our "Best Electrician of 2014" award from The Grand Island Independent. Contact us today! Here is a closer look at why you can feel confident about hiring Messersmith Electric LLC for all your electrical needs:
We are a local, family-owned and operated small business in Grand Island, NE.
We provide a wide range of commercial, residential, industrial and agricultural electrical services.
The Grand Island Independent named us the "Best Electrician of 2014."
We are also a proud member of the NFIB, the BBB and the Grand Island Chamber of Commerce.
We strive to be honest and fair with all of our rates.
Proudly providing residential and commercial electrial service in Grand Island, NE and the surrounding areas including:
Alda, NE
Aurora, NE
Cameron, NE
Central City, NE
Doniphan, NE
Gibbon, NE
Giltner, NE
Hastings, NE
Kearney, NE
Phillips, NE
Ravenna, NE
St Libory, NE
St. Paul, NE
Wood River, NE
York, NE
Hall County, NE